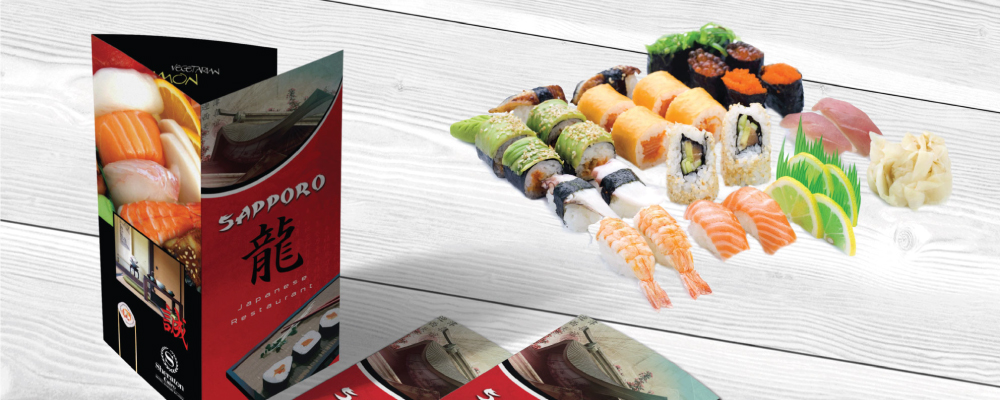 Japanese Restaurant Mini Menu Set
Sapporo is a speciality restaurant serves mouth-watering cuisine for Sushi, Sashimi and Teppanyaki lovers.
Experience unique, authentic dining at the famous Sapporo.
Our designers creates a stylish japanese restaurant menu set for the sheraton hotel's famous restaurant "Sapporo".
Items: Mini Menu, Paper Table-Tent, Cup-Pads and Pin Badge.
What Else Can We Do To Convince You?
We're a team of nice people that are experienced, professional, service–oriented, curious, creative and completely dedicated to the success of our clients.
Want to get to know us better?