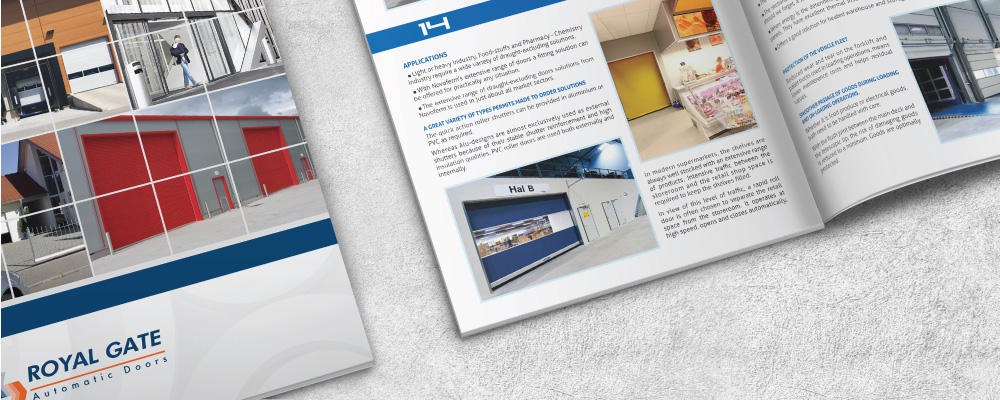 Royal Gate Company Catalog and Trifold Brochure
Royal Gate company is the most complete supplier of automatic door solutions. The company create an automatic door solutions with the best possible balance of cost, quality and lifetime performance.
Attempting to build a main products catalog has an efficient path to enlarge company client base and to uncover the company customers to all of the amazing products that company offers.
What Else Can We Do To Convince You?
We're a team of nice people that are experienced, professional, service–oriented, curious, creative and completely dedicated to the success of our clients.
Want to get to know us better?